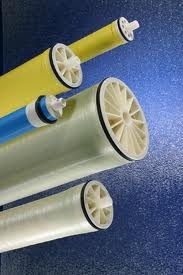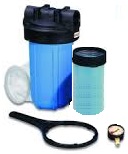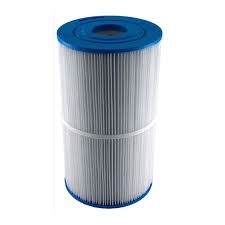 Membranes, Filters, Media and Chemicals
We supply Sand, Micro-Z, Garnet plus other Media for use in Multi Media Filters; these are utilised on many models of Reverse Osmosis unit for a typical first stage of pre-treatment.
The following list of replacement Membranes, Filter Elements and Cleaning Chemicals are available, many from stock. The part numbers shown are specific to Parker Sea Recovery, formerly Danfoss Sea Recovery but many of the products are compatible with other global RO manufactures.
SEA RECOVERY part numbers– Replacement MEMBRANES
2724010633 MEMBRANE 200SW AS W/SEAL
2724011133 MEMBRANE 400SW AS W/SEAL
2724011233 MEMBRANE 450GPD AW W/SEAL
2724011333 MEMBRANE 700GPD AW W/SEAL
2724011433 MEMBRANE 900GPD AW W/SEAL
2724012633 MEMBRANE 4" SW C/S W/SEAL
2724033133 MEMBRANE 8" HR/HY W/SEAL
2724043533 MEMBRANE 8" XHR‐HY W/SEAL
2724044133 MEMBRANE 8" HR/LE W/SEAL
2724044233 MEMBRANE 8" HR W/SEAL
SEA RECOVERY part numbers- Replacement FILTER ELEMENTS
0801061657 ELEMENT CPFE 5MIC PP
0801063057 ELEMENT CPFE 5MIC PP
0801063357 ELEMENT CPFE 5MIC
0801064057 ELEMENT CPFE 5MIC PP
0801133257 ELEMENT CPFE 20MIC
0801141757 ELEMENT CPFE 20MIC
0801143157 ELEMENT CPFE 20MIC PP
0801143557 ELEMENT CPFE 20MIC
0802062188 ELEMENT OWSE 11"
08020622KD ELEMENT OWSE 10"
08020723KD ELEMENT OWSE 13"
08251950AS ELEMENT PH 10"
08251952AS ELEMENT PH BIG BLUE
0803004873 ELEMENT CHARCOAL 20"
0803004773 ELEMENT CHARCOAL 10"
SEA RECOVERY part numbers - BAG FILTERS
0806060142 FILTER BAG 5MIC 7X32 180GPM
0806110100 ELEMENT BAG #1 10‐2MIC NOM
0806110142 FILTER BAG 10MIC 7X32 180GPM
0806110200 ELEMENT BAG #2 10‐25MIC NOM
0806110200‐01 ELEMENT BAG #2 10‐25MIC TRIPLE
0806140100 ELEMENT BAG 25MIC 20"L
0806140342 FILTER BAG 25MIC 7X32 180GPM
0806195300 ELEMENT BAG 50MIC 20"L
0806240200 ELEMENT BAG #2 100MIC NOM
SEA RECOVERY part numbers - MEMBRANE CLEANING AND STORAGE CHEMICALS
H41949001A MEMBRANE CLEANING CC1 AKALINE
H41949002A MEMBRANE CLEANING CC2 ACID ASS
H41949003A MEMBRANE CLEAN KIT CC1&2 ASSY
H41949004A MEMBRANE RUST REMOVER ASSY
H41949005A MEMBRANE STORAGE CHEM ASSY
B645800001 MCC‐1 ALKALINE CLEANER BOTTLE
B645800002 MCC‐2 ACID CLEANER BOTTLE
B645800004 MCC‐3 RUST REMOVER BOTTLE
B645800003 CHEMICAL STORAGE BOTTLE
Compatible MEMBRANE CLEANING AND STORAGE CHEMICALS
Genesol 34- Alkaline Membrane cleaner to remove Bio-Fouling (23 Kg Pails)
Genesol 38- Acid Membrane cleaner to remove scale deposits (23 Kg Pails)
Sodium Metabisulphite - Membrane Storage Chemical
Membrane Anti-Scalent - Hypersperse MDC700