Renewable Energy
Parker Sea Recovery, formerly Danfoss Sea Recovery, Commercial Desalination Systems come in a range of sizes and with outputs ranging from as little as 3,500 litres per day to in excess of 1,000 m3 per day. Produced water quality is dependent on a Client's specification which usually ranges from Potable or Drinking Water to very high purity water commonly referred to as Technical or Boiler Feed Water.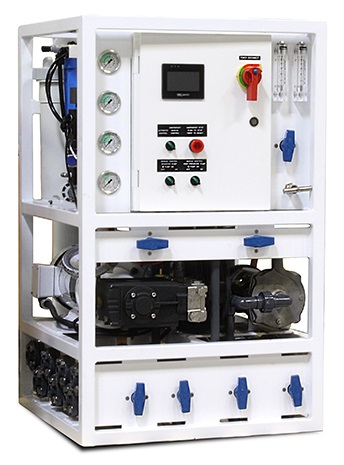 For Wind Farm Support Vessels, Offshore Substation and Converter Platforms; manned and unmanned, the Sea Recovery Coral Sea and Java Sea series (shown) are perfect for providing daily drinking water due to their small footprint.
Please contact us for further information and how we can help your company.